Your Needs
Coping with a serious illness can be frightening, not only for the person diagnosed with the disease, but for their loved ones. A diagnosis of a serious or chronic illness often takes entire families by surprise. However, choosing to contact Community Care & Hospice isn't about giving up. It's about taking control.
Living with a chronic or a serious illness is easier with a circle of compassionate professional caregivers who can help share the burden. Each staff member and volunteer at Community Care & Hospice is here to help you and your loved one. Managing pain and other symptoms is our specialty and so is providing emotional and spiritual support to everyone affected by the diagnosis.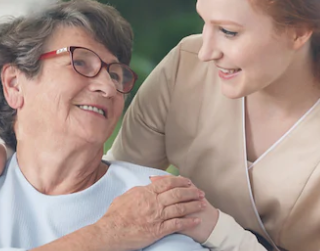 Community Care & Hospice can help from the initial diagnosis to support beyond the end of life. Have you been wondering if now is the right time to explore hospice care for yourself or a loved one? If getting more care is on your mind, it is definitely the right time to ask questions. You can begin to assert control over the uncertainty we all experience when facing serious medical issues.
If you have more questions than answers, click here for our checklist.
You do not have to travel this journey alone. There are many services offered through Community Care & Hospice for people just like you.